As you can guess from our name, we here at Art of War Suspension Technologies specialize in all things suspension. We want to help you get the best possible performance from your dirt bike, and we have the right skills and experience to do just that. In this article, we'll go over the basics of motocross suspension adjustment so that you can improve your ride.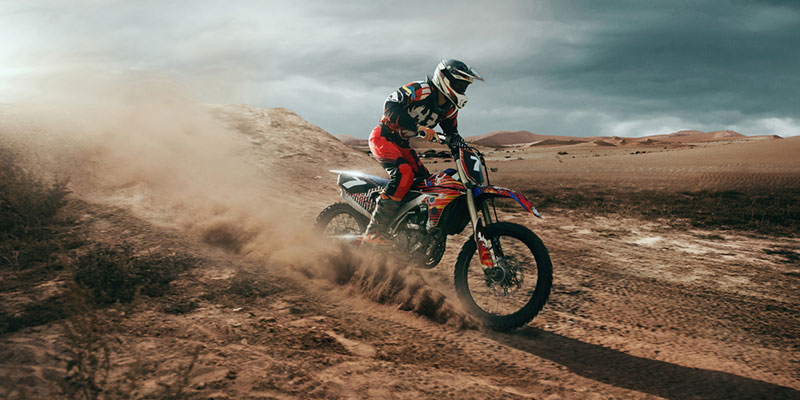 Springs. Motocross suspension requires springs within its suspension components to lift and hold the bike up away from the ground, while still allowing oscillations of the wheels due to uneven terrain. The rates of springs required are determined by the mass of the motorcycle along with the mass of the rider. Different bikes in combination with different riders mean that proper spring rates are important for optimal suspension usage.
Sag. One key thing to look at when it comes to motocross suspension is sag, or how much the bike squats when under the weight of itself and the rider. Free sag refers to how much your bike squats under its own weight, and rider sag refers to how much it squats under the weight of a rider. In general, less sag in your suspension makes the bike more nimble and easier to steer, but less stable at speed, while more sag does the reverse. This is adjusted by the amount preload on the springs.
Damping. Another important part of your motocross suspension is damping, or the components that control how quickly the forks and shock react to the terrain under the wheels. When riding on rough terrain, faster damping is best because the wheels can follow the ground more effectively, while slower damping is often preferable for more gentle terrain. By adjusting the damping of your bike by way of valving, our experts can ensure that you get the most enjoyable ride.