Use our experience to make your bike work better.
Rebuilds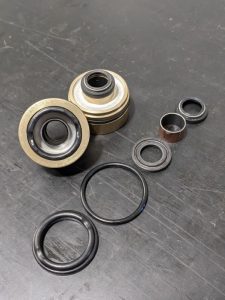 It is normal for your bike's handling to change over time. The heat and friction when you ride cause wear on the bushings and seals, which results in oil degradation. Even as little as 15 hours of serious riding can be enough to notice a difference. A more casual rider might be able to go 30 hours or more before having the suspension serviced. Our rebuild services will make sure your suspension components are functioning as the engineers intended.
Our fork rebuild service starts at $170, not including wear items. Our shock rebuild service starts at $135, not including wear items. We are happy to provide a quote specific to your situation.
Looking for even better suspension performance? Consider an Art of War revalve and set up your bike for your weight and style.
Revalves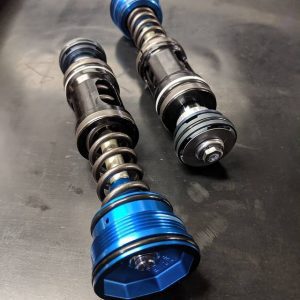 In motocross, control equals speed. Control equals safety. Control is everything, but control requires customization. Art of War specializes in custom-tuned suspension valving built around your needs. Make your bike work better for your style, your riding and your capabilities, regardless of if you're a pro or amateur, or racing motocross, supercross, arenacross and off-road. You can count on us to use the best products to guarantee you the control, handling, and comfort to suit your preferences. We take the time to learn what you expect so we can deliver a personalized setup.
Our owner's background with JGR, American Showa and RG3 has given him expertise in making modifications to fit unique riders and terrains. Trained in the demands of racing at the highest level, Art of War knows how to build suspension setups based on the needs of the individual.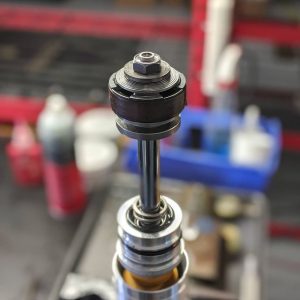 For our Suspension Revalve, pricing begins at $395 for forks and $280 for a shock, not including wear items, springs, or other modification parts. We will provide you with a specific quote based on your situation and the condition of your bike. We are experienced with all makes and models. Whether racing or riding on a track or a trail, you need suspension you can trust so you can perform your best. Whatever your needs, Art of War has a solution. Take your bike's suspension to another level, fit for you, by contacting us today.