Motocross riders constantly hunt for tweaks to optimize the performance of their dirt bikes. While many modifications are available, not all significantly boost performance. Here are our top performance mods that make the most significant difference in your motocross experience.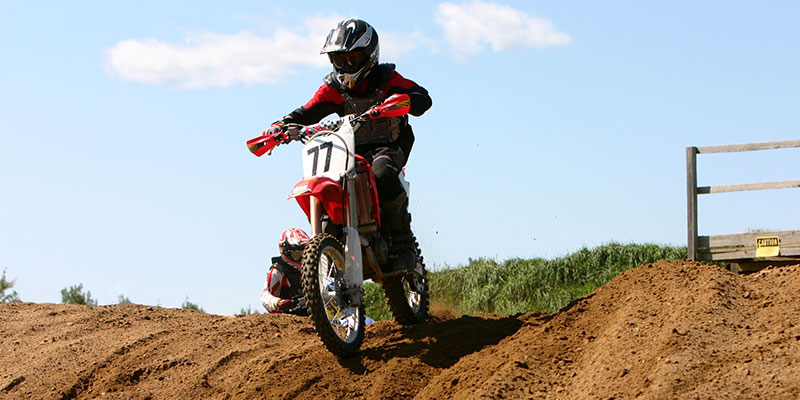 Suspension Upgrades. Your dirt bike's suspension system influences its performance. Upgrading your suspension components to high-quality brands like Showa and KYB can significantly improve handling, stability, and ride quality. Our professional suspension service team can tailor your setup to your riding style, weight, and skill level, ensuring a personalized and optimized riding experience.
Exhaust System. Improving the exhaust system on your dirt bike can result in more power and better throttle response. Aftermarket exhaust systems are intended to enhance the performance of your motorcycle by allowing the engine to breathe more efficiently. Performance mods with the exhaust system can give you a more responsive ride, allowing you to tackle challenging tracks efficiently.
Fuel Injection Tuning. Electronic fuel injection systems control the engine's fuel and air mixture and are standard on modern dirt bikes. You can optimize your engine's performance for your specific riding conditions and preferences by investing in a fuel injection tuning kit or custom mapping. Performance mods like this may improve throttle response, smoother power delivery, and higher fuel efficiency.
Gearing Changes. Changing the gearing on your dirt bike can significantly impact its performance. You can fine-tune your bike's acceleration and top speed by changing the sprocket sizes. We can suggest the best gear configuration based on your needs.
Tires. The right tires can significantly improve your dirt bike's handling, traction, and overall performance. Invest in high-quality motocross tires appropriate for the terrain you ride on frequently. Tire pressure is vital for optimal performance, so check and adjust it regularly.
At Art of War Suspension Technologies, we are dedicated to providing you with the best riding experience possible through expert suspension services and support, so contact us today.