Our dirt bike shock rebuild services will make your bike handle like it's brand new.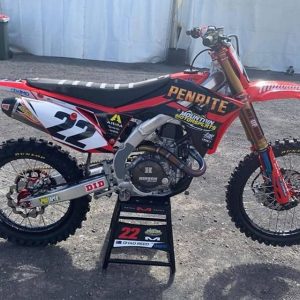 Here at Art of War Suspension Technologies, we want to help you get the best performance from your motorcycle, and we offer a wide range of services designed to do just that. When it comes to the performance of your dirt bike, the suspension plays a significant role, affecting how the bike handles and how it feels to ride. To help you achieve optimal performance and get the best riding experience, we offer dirt bike shock rebuild services that will make your suspension and shock absorbers as good as new.
For motocross bikes, we recommend that you have your suspension rebuilt after every thirty hours of riding time. To some, this may seem excessive, but this kind of stunt riding puts a great deal of stress on the suspension, and your shocks really will wear out that quickly and make a significant difference in how your bike handles. If your bike's performance is starting to decline or you are feeling more rattled as you ride, then we encourage you to give us a call to discuss our dirt bike shock rebuild services—we will restore your bike's suspension to give you a smoother, safer ride.
Our team has extensive experience in the motocross bike industry, with our founder, Jonny Oler, having run the Joe Gibbs Racing MX team's suspension department since 2008. We are dedicated to bringing high-end motocross suspension services to the public, and we encourage you to give us a call to learn more about our dirt bike suspension rebuild services.
Similar Services We Offer: